---
Rice Water Light Hair Conditioner | Revitalize & Strengthen for Smooth, Tangle-Free, Shiny Hair
Regular price

$56.00

Sale price

$42.00
Introducing the Rice Water Light Hair Conditioner, a revolutionary hair care product designed to provide the ultimate nourishment and hydration for your locks. Specially formulated with a unique blend of natural ingredients, including the power of rice water, this lightweight conditioner is perfect for all hair types, leaving your hair silky smooth and revitalized. 
Benefits Rice Water Light Hair Conditioner:
Revitalizes and strengthens hair: The Rice Water Light Hair Conditioner penetrates deep into the hair shaft, revitalizing and strengthening each strand for improved hair health and a vibrant appearance.

Boosts hair growth: Rich in amino acids, vitamins, and minerals, rice water promotes hair growth by nourishing the hair follicles and improving their overall condition.

Enhances hair elasticity: The natural ingredients in this lightweight conditioner work together to enhance your hair's elasticity, preventing breakage and promoting hair resilience.

Smooths and detangles: The Rice Water Light Hair Conditioner gently detangles and smooths your hair, making it easier to manage and style while reducing damage from combing or brushing.

Adds shine and softness: This unique formula leaves your hair with a beautiful shine and incredible softness, giving your hair a healthy, radiant look.

Suitable for all hair types: Whether you have fine, thick, curly, or straight hair, the Rice Water Light Hair Conditioner is designed to work with any hair type, providing the perfect balance of hydration and nourishment.
WHAT'S IN IT

Replenhair Rice Water Light Conditioner is formulated with Rice Proteins and Coconut oil, this efficacious, lightweight conditioner helps create fullness and body without stripping hair of natural oils. Helps to detangle and smooth split-ends and flyaways, also nourishes and rehydrates dry and damaged hair.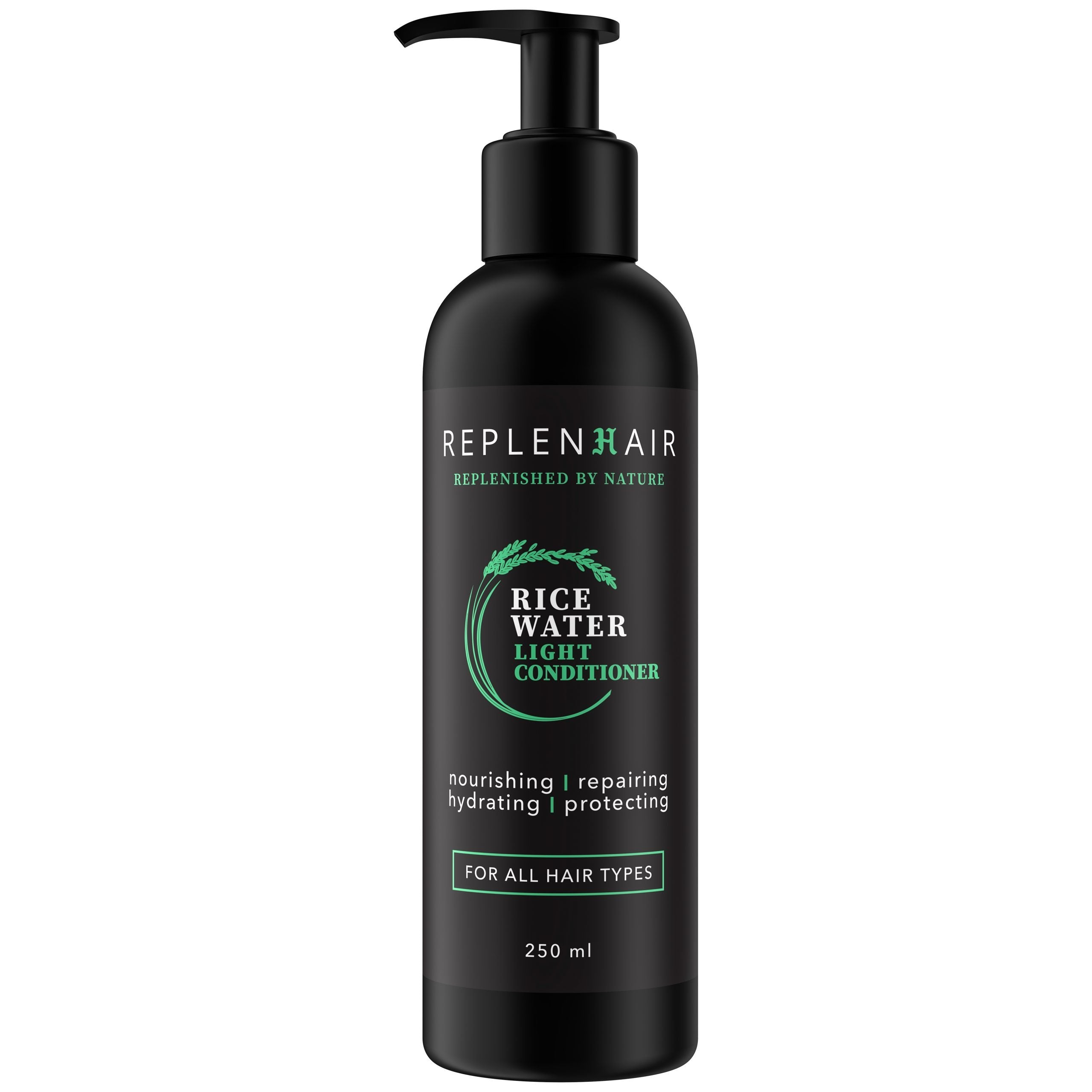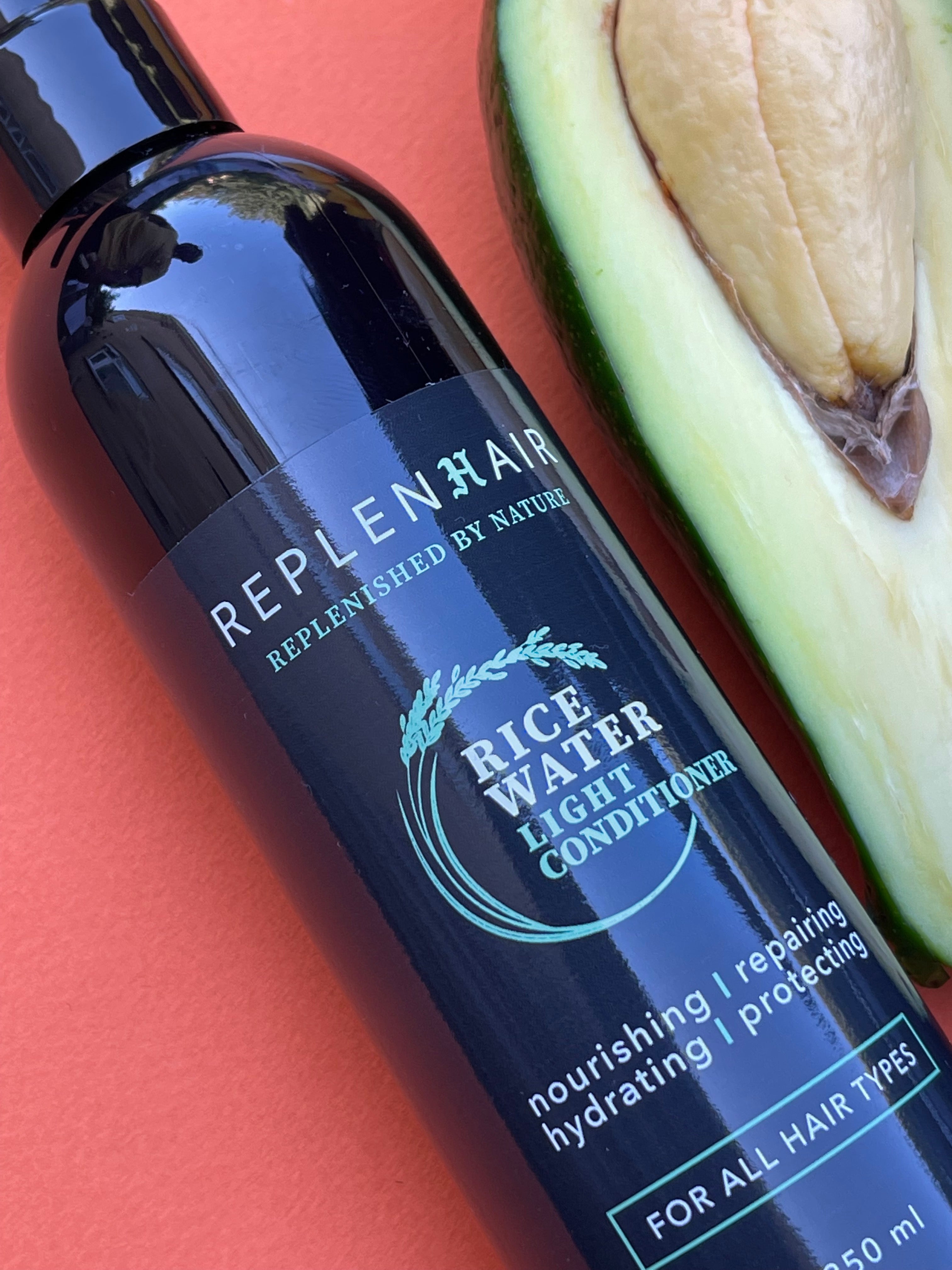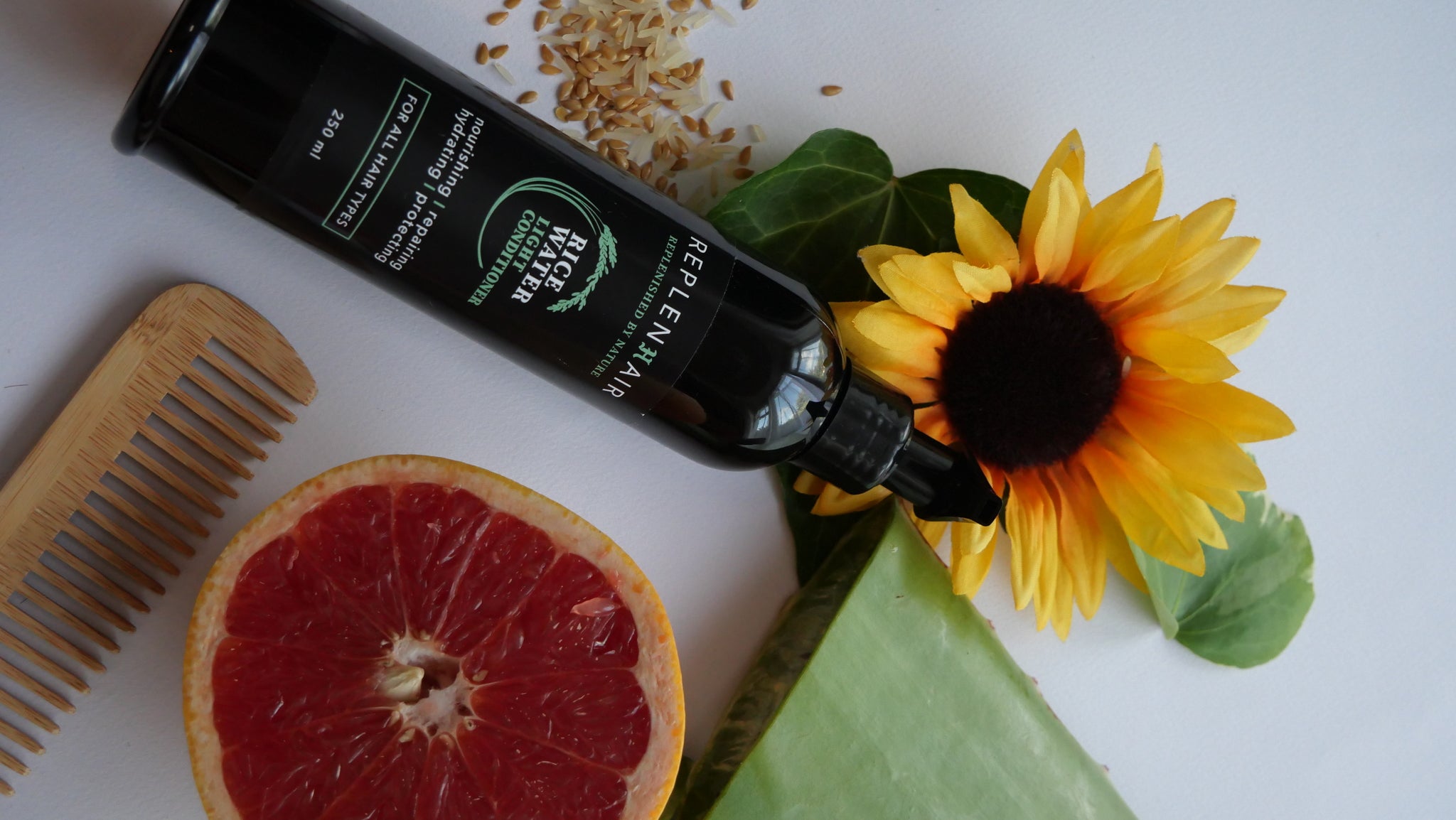 HOW TO USE
Apply to wet hair: After shampooing, apply the conditioner to wet hair from roots to tips.

Massage and wait: Gently massage the conditioner into your hair, focusing on the ends. Wait for 2-3 minutes to allow it to penetrate.

Rinse thoroughly: Rinse your hair thoroughly with cool water to lock in the nourishing benefits.

Style as desired: Style your hair as usual, enjoying the smoothness, shine, and resilience provided by the conditioner.
FRESHLY MADE IN SMALL BATCHES
NATURAL, PURE AND ORGANIC