---
Replenhair Ayurvedic Botanical Intensive Treatment Hair Bundle
Regular price

$150.00

Sale price

$105.00
* Ayurvedic Botanical Hair Shampoo
Time tested Ayurvedic ingredients and natural ingredients combined produces the desired results. Cleansing scalp and hair, balancing PH levels, eliminating dry and itchy scalp, our nutrient penetrating ingredients will stimulate hair follicles to promote hair growth, naturally adding a protective shine coating  whilst strengthening & maintaining healthy hair.
*Ayurvedic Botanical Hair Conditioner
Our specially formulated Ayurvedic Conditioner will restore the natural lipid balance to help protect your hair from further damage and lock in moisture. This Conditioner will make your hair feel brand new by providing intense nourishment, hydration, promote hair growth and reduce hair shedding. Suitable for normal, dry, bleached, chemically and thermally damaged locks, the restorative conditioner will leave your hair feeling soft and sleek with a healthy shine. With natural fatty acids, humectants, and oils, Our Ayurvedic hair Conditioner is everything your hair needs.
*Ayurvedic Botanical Hair Oil
The natural properties of Henna promotes hair growth exponentially, it also prevents hair fall and thinning. Our blend of naturally potent oils will stimulate blood flow in your hair follicles, encouraging health and new growth, all the nutrients necessary for maintaining a healthy hair can be found in our ingredients selection. Melanin production will be induced thus preventing premature greying of hair, adding colour to already greyed strands & enhancing your hairs natural colour. This special Ayurvedic formulation will intensify and promote hair growth.
WHAT'S IN IT

See Individual products for ingredients list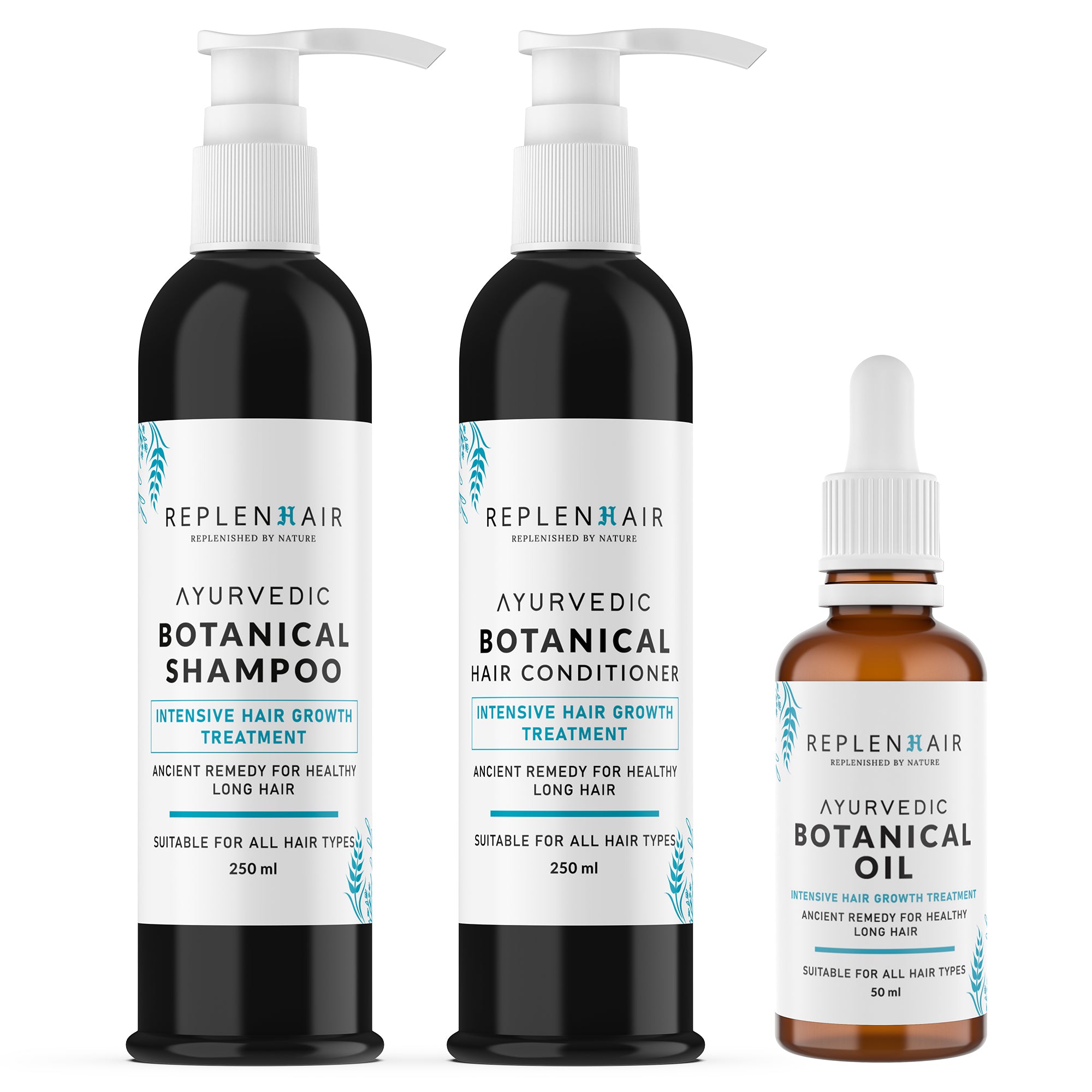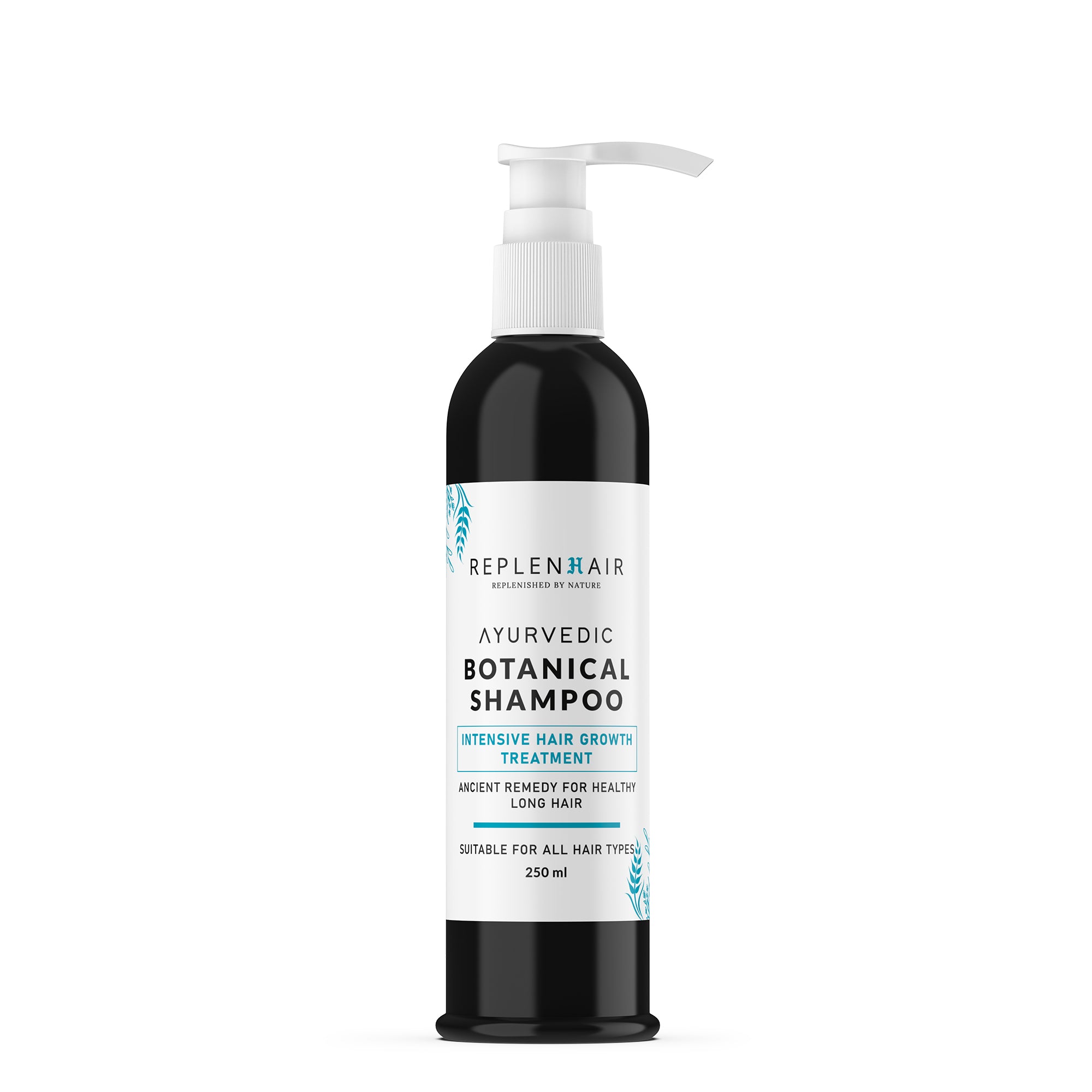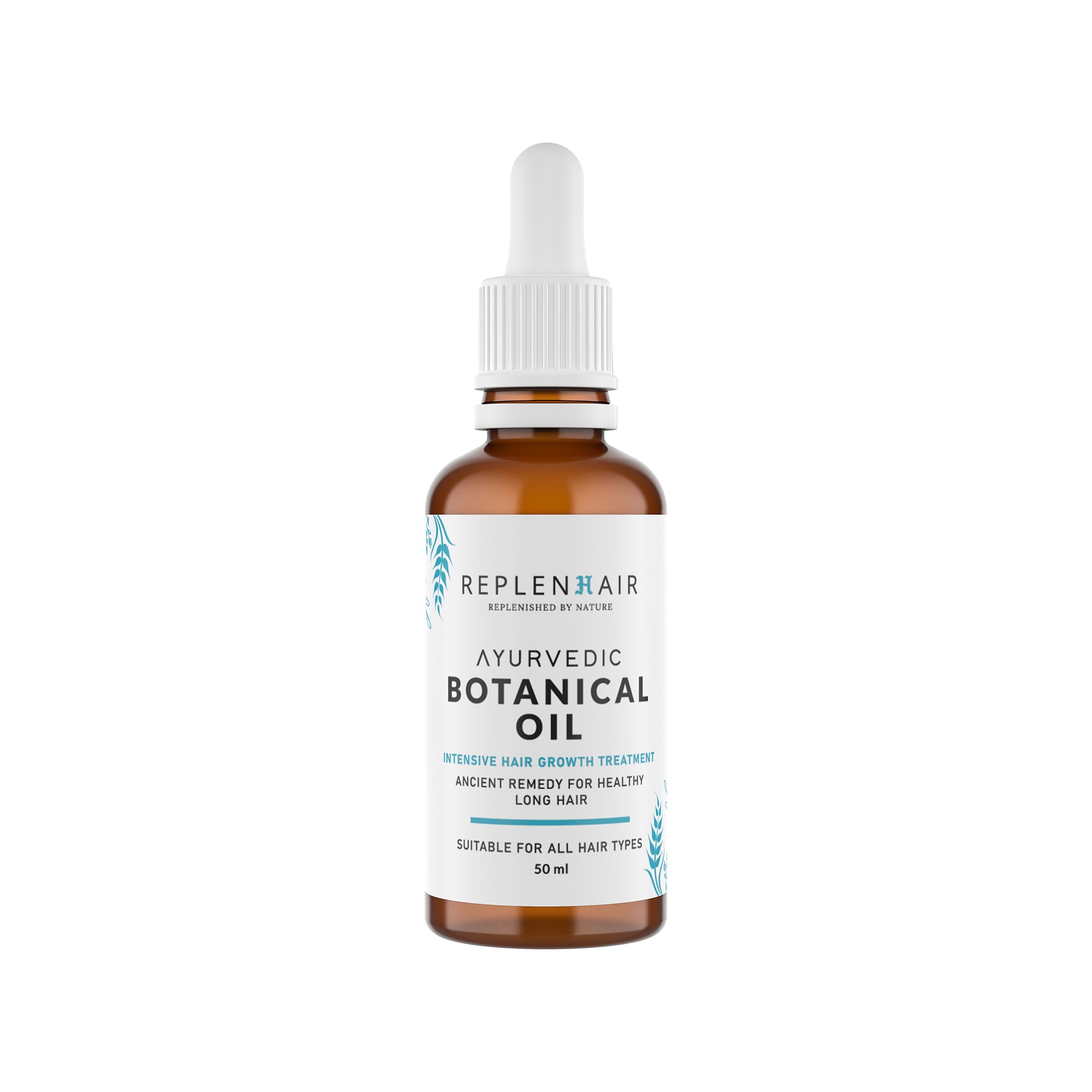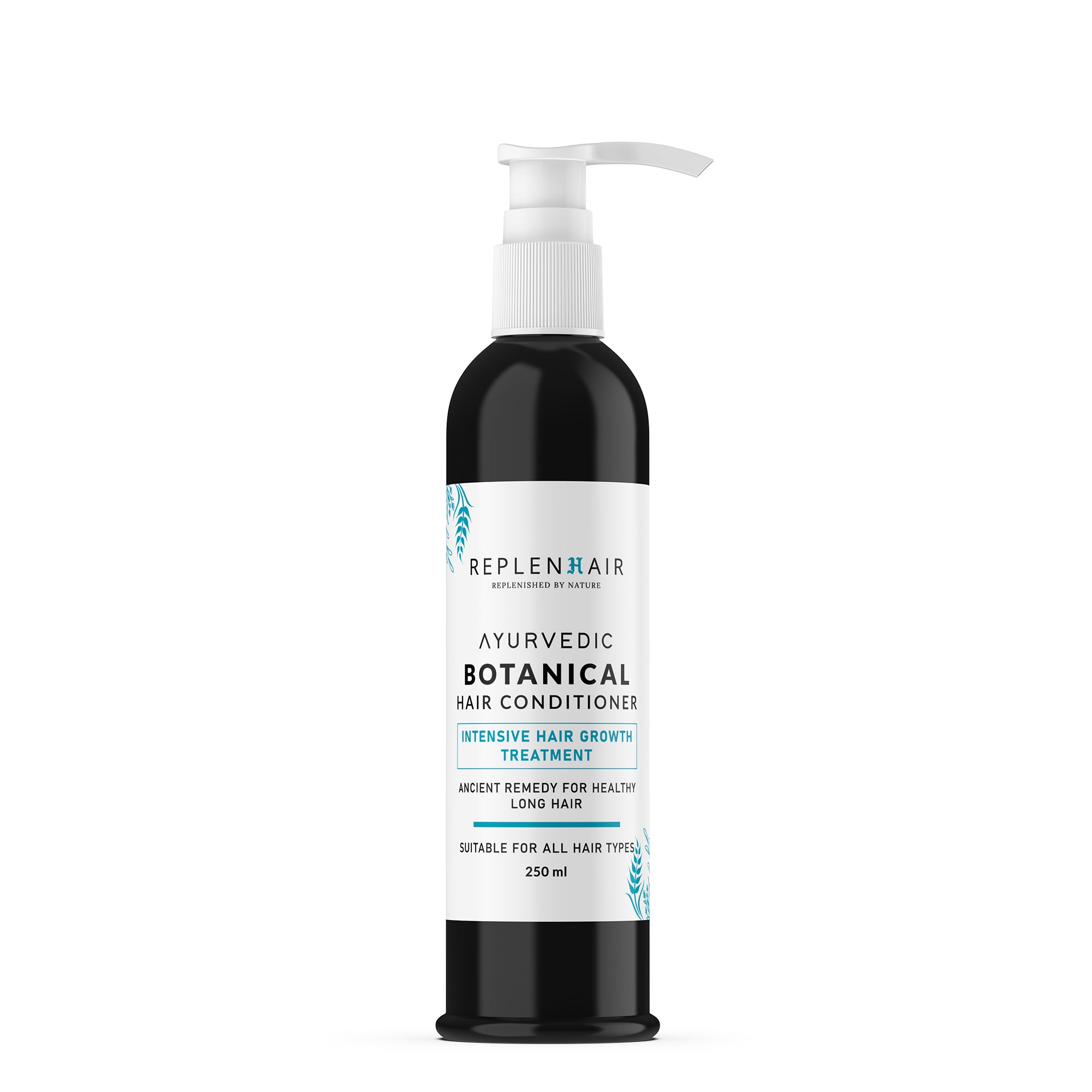 HOW TO USE
Shampoo: Wet your hair, apply the Ayurvedic Botanical Hair Shampoo, and gently massage it into your scalp and hair. Rinse thoroughly.

Conditioner: After shampooing, apply the Ayurvedic Botanical Hair Conditioner to your hair, focusing on the tips. Leave it on for a few minutes, then rinse.

Hair Oil: For the Ayurvedic Botanical Hair Oil, apply a small amount to your scalp and massage it in. Leave it on for a few hours or overnight before washing it out.

Repeat: Use these products regularly to maintain healthy and shiny hair. Enjoy the benefits of Ayurvedic ingredients for hair growth and health.
FRESHLY MADE IN SMALL BATCHES
NATURAL, PURE AND ORGANIC