Rice Water Hair Growth Bundle
Hair Growth | Strength & Thickness | Detangle & Smooth | Repair & Protect
Regular price

$94.00

Sale price

$80.00
What It Will Do For You:


Promotes Healthy Hair Growth: Our Rice Water Hair Growth Bundle harnesses the amino acids and antioxidants found in rice water to promote healthy hair growth.

Hydrates and Softens Hair: By replenishing moisture to dry hair, the bundle improves hair's shine and softness, giving it a lustrous and smooth appearance.

Strengthens and Protects Hair: With the power of rice bran hair oil, this bundle strengthens and thickens hair, protecting it from damage and reducing breakage.

Detangles and Adds Shine: Our bundle reduces surface tension, making detangling a breeze while adding elasticity and shine for beautiful, manageable locks.

WHAT'S IN IT

Rice Water (Aqua), Essential oil (Peppermint), Benzyl Alcohol, Salicylic Acid, Glycerin, Sorbic Acid (Preservatives).
Oryza Sativa (Rice) Bran Oil, Vitis Vinifera (Grape) Seed Oil, Cananga odorata Flower Oil (Essential oils)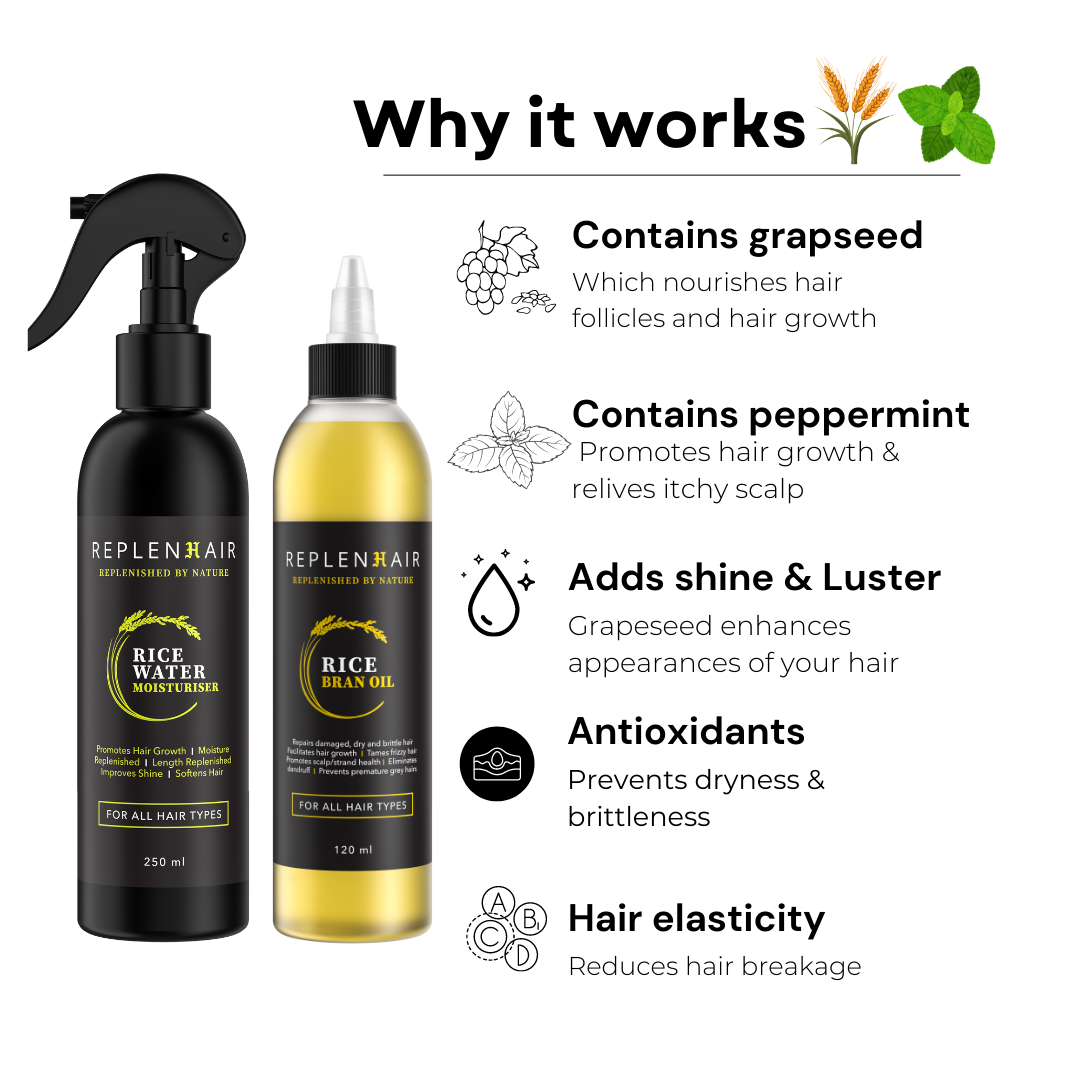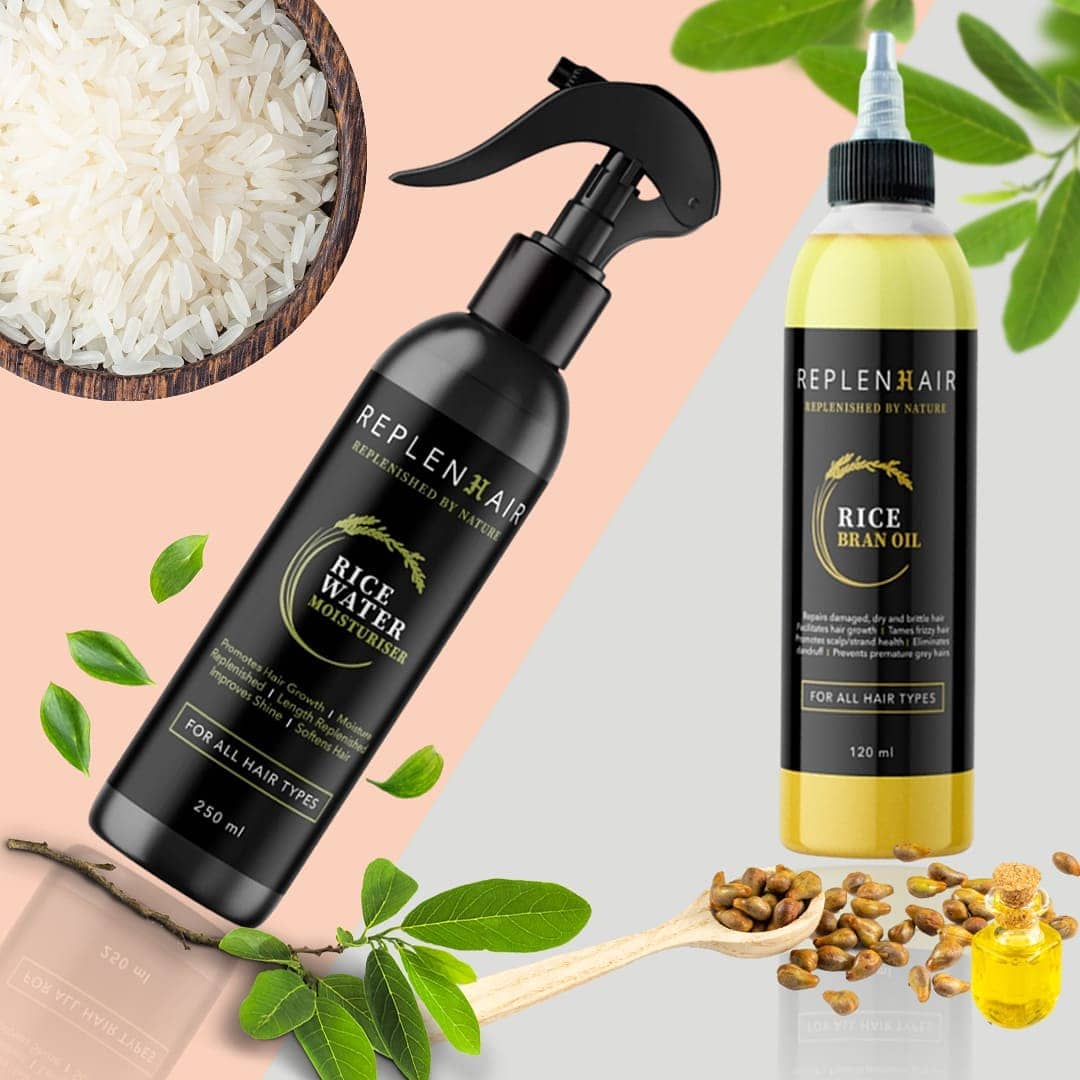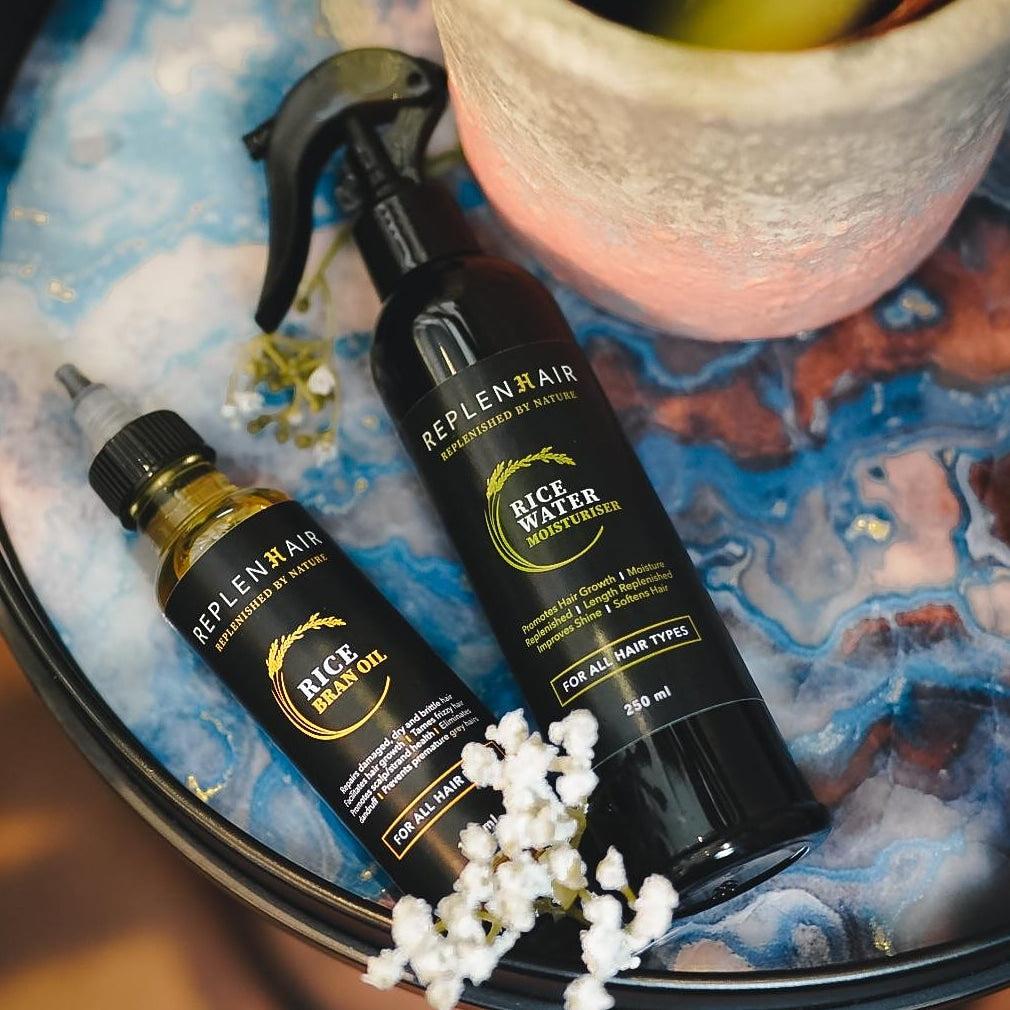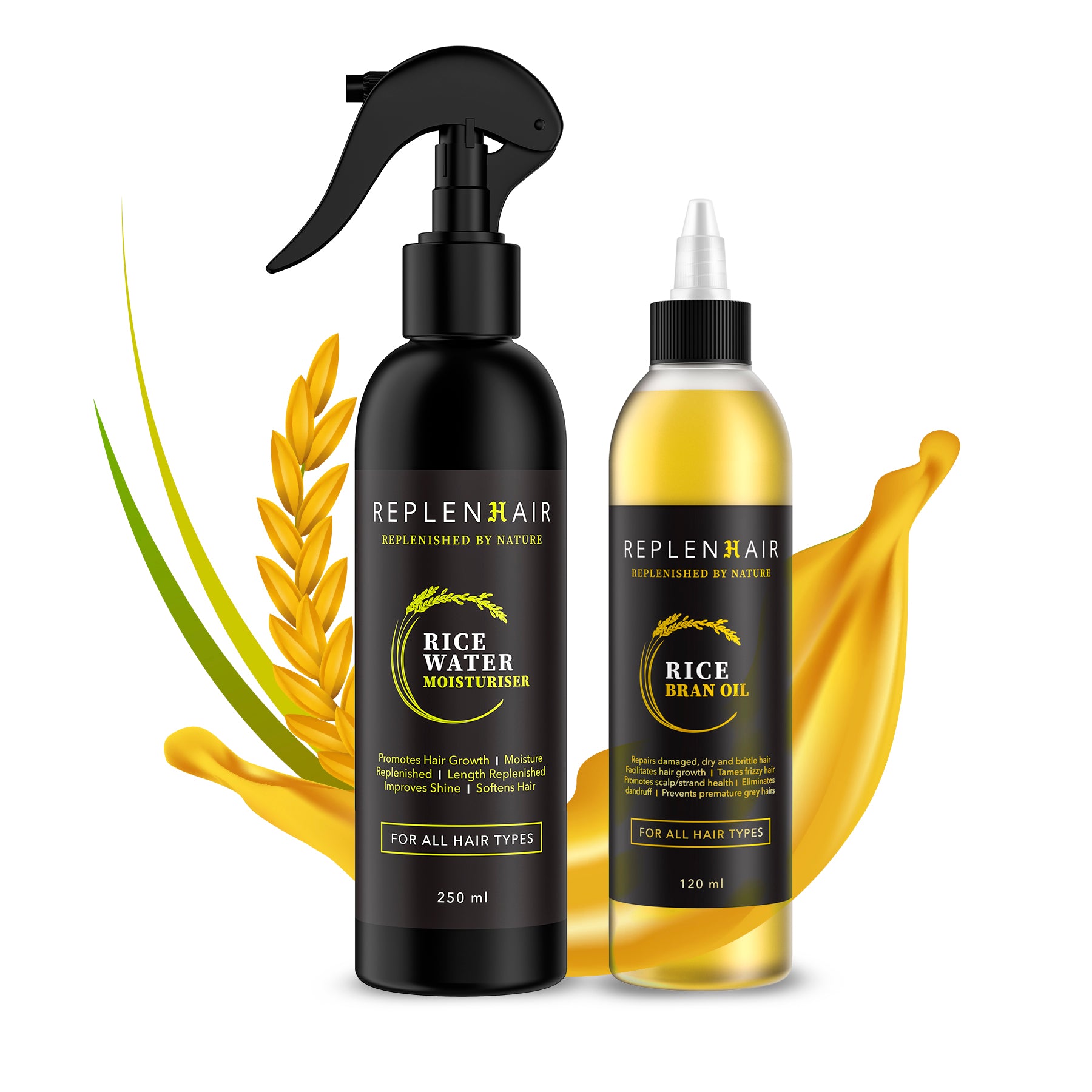 At the heart of all our products are :
Natural & Organic Ingredients
HOW TO USE
Section your hair into manageable parts.

Spray the Rice Water generously onto clean wet hair.

Gently finger detangle and distribute the product evenly through your hair.

Massage the product into your hair strands and leave it in for desired results. Enjoy the benefits of strengthened, moisturized, and manageable hair!
FRESHLY MADE IN SMALL BATCHES
NATURAL, PURE AND ORGANIC
FAQs
How does rice bran oil protect hair from damage?

Rice bran oil in the bundle strengthens and thickens hair, offering protection against future damage, breakage, and split ends.
Are there any side effects of using rice water products?

Rice water products are generally safe, but some individuals may experience allergies or sensitivities to certain ingredients. Always do a patch test before using a new product extensively.
Is the Rice Water Hair Growth Bundle suitable for all hair types?

Yes, the bundle is designed to work effectively on all hair types, providing the same strengthening and nourishing benefits.
Can the bundle detangle hair and make it more manageable?

Yes, the bundle's fortifying properties and reduced surface tension make hair easier to detangle, resulting in more manageable locks.
Will the bundle help with dry and frizzy hair?

Absolutely! By replenishing moisture, the bundle improves shine, softness, and manages dryness, reducing frizz for smoother hair.
How does rice water promote healthy hair growth?

Rice water contains amino acids and antioxidants that stimulate and nourish hair follicles, leading to longer and thicker hair.
Can both men and women use the Rice Water Hair Growth Bundle?

Yes, this bundle is suitable for both men and women, offering the same hair growth benefits for all.